How to Get a Prior Evidence Review
Mensa accepts credit cards to purchase a
Prior Evidence Review
for admission to American Mensa. Follow the procedure with the illustrated screen shots below. You must also mail your evidence documents according to the FAQ found
HERE
.
If you have any questions about this process, email the GPM
Proctor Coordinator
.
Do you know a member? They can help...
Have a friend who is already in Mensa? Ask them about how they can, for a limited time, enable you to get
Prior Evidence Review
for
FREE!
Each member will have access to a discount code that will allow you to purchase a Prior Test Evidence Review for
FREE!
Log in or Create an Account
First step is to go to the Mensa Submit Qualifying Testing page
HERE
. But before that, read through to the end so you will be familiar with what to expect. That process will take you first to the Log in or Create and Account page as shown below. If you don't know whether you already have an account click on the
SIGN UP
button like you can see circled in the following screen shot:
If there is not an account with that email address already in the system, you will be asked to create a new account using that email address. The system will check to see if you already have an account when you click on Search. If so, use that and your previously established password. You may also reset your password if you forgot it. The system will send you an email to do that.
If you do not have an account, then you may click on Register Now! button on that page and proceed through the secure login. Full terms and conditions are detailed there.
The following screenshot shows the information is required to create an account. Once you have put in all the required info, click on Continue.
Next you will see a page titled Document Information. All documentation submitted as evidence of qualifying prior test results must be submitted by mail. Full details on this process are found
HERE
. You may submit an electronic version of your document by choosing a file to upload, but that will only trigger an email requesting you to mail that information.
Please note that all documentation must be the original or a notarized copy of the original
. Review of your qualifying scores may be delayed if your documentation does not meet this requirement. Further, in order for scores to be accepted for Mensa membership, tests must be administered by a neutral and qualified third party in a traditional testing environment under conditions appropriate for the norming standards of each test (such as the classroom of a certified school teacher or a private psychologist). You may click Skip if you do not wish to upload a document.
Next you have the opportunity to pre-pay your first year's membership. The discounted dditional family memberships do not include subscriptions to the Mensa Bulletin or to Local Group newsletters. Additional family members must live in the same household as a primary member and be members of the same Local Group. You may skip adding this to your cart.
Next you will see the Prior Evidence Exam Fee line item and any current discounts applied and you may click on the Continue button.
Next you will see the Prior Evidence Exam Fee line item and any current discounts applied. Here you will enter your MVP discount code where indicated and click on the apply button. The Total and Balance Due will be reduced to 0.00 and you may click on the Continue button.
At this point you will be asked if you wish to donate to the Mensa Foundation. You may skip this section or choose to add a donation to your cart. Next is Billing Info. Complete your info and choose your credit card type. Based on they type of card this section will expand to allow you to enter your particular card info. When that is done click Continue.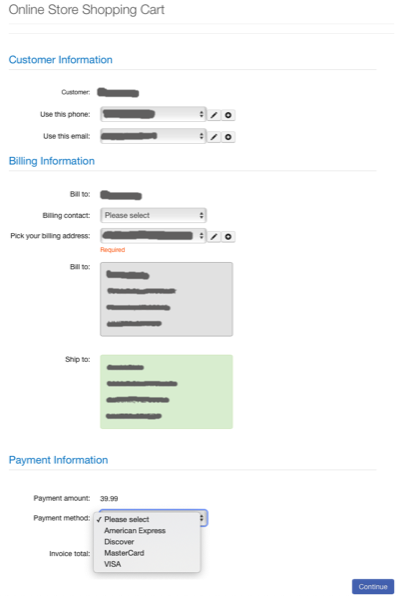 Next, the shopping cart page will show your Order Line Items, Billing/Shipping Information, and Payment information. Review all the info. You will have the opportunity to change your credit card info by clicking Edit Payment or if you are ready to proceed click on Submit Order. You will be sent a confirmation email requesting that you mail your qualifying test score document.
Like minds who like minds